What makes a watch exceptional?
Like almost all of us, I have a finite watch budget; and since I like and want more pieces that I can possibly buy, I've had to think carefully about what makes a watch like the Parmigiani Fleurier Tonda PF GMT Rattrapante truly desirable. My top criterion is coherence. Do the elements meld seamlessly into the whole, or are there one or more aspects that are jarring? When I flip the watch over, is the movement of the same quality and consistent with the visual style of the dial side, or might the two well be from two very different watches? From the time I bought my first Parmigiani Fleurier watch almost 20 years ago, I've admired the way that Parmigiani watches are the obvious product of a unified vision, and the Tonda PF GMT Rattrapante is no exception.
Next, I consider mechanical interest. There are many complicated watches, but there's something special about a simple-looking watch that includes a clever, useful complication. With the Tonda PF GMT, it's the ability to advance the rhodium plated hour hand to local time with a smoothly integrated pusher at 8 o'clock, revealing the golden home time hand below, and then to reunify home and local time with a snap of the rattrapante pusher integrated into the crown.
When the GMT function is deployed, the volume of the hands and pop of rose gold color add visual interest each time you peek at your wrist, as well as instant visibility of the times at your home base and current location. Even in stealth mode when the home and travel time hour hands are in the same position, the wearer has the satisfaction of knowing a little secret about the added functionality of the watch; and the secret pleasure when glancing down is only enhanced by the knowledge that the knurled bezel of this "steel" watch is executed in brilliant platinum.Have you ever owned a watch that looked great but just didn't feel right on the wrist? From my first Kalpa Grande to today's Tonda PF line, Parmigiani bracelets have always had a fluid feel.
And to my eye, the Tonda PF design accomplishes the difficult task of incorporating an integrated bracelet that is coherent (that word again) with the rest of the watch and at the same time presents a look that doesn't remind us of anything else. Choosing one watch is complicated enough; but building and evolving a collection over time is a labor of love that also reveals something about the collector and his or her personality. That's true whether it's a collection of watches, cars, art, jewelry, handbags, or sneakers; and it doesn't matter whether there is an obvious organizing theme or the selection at first inspection seems eclectic.
As you think about your own beautiful and rare objects, I invite you to search for the unifying patterns that make your collection unique to you. If I apply the same discipline to myself, several themes come to mind:
Patronage: While I do own select vintage watches, my collection leans heavily toward the work of living artists and craftspeople; prominent among them independent makers, from tiny ateliers to companies inspired by legends like Michel Parmigiani.
Essence and authenticity: This one is a bit difficult to describe. At its core, it's about wanting to own pieces that directly reflect the personalities and passions of their makers, and that are instantly recognizable as coming from that individual or company. A slightly more superficial interpretation is the idea of owning the reference that established the reputation of a given maker, or watches that are destined to be historically significant; what it's not about is owning the very same references as all my friends.
Eclecticism based on underlying values: I own watches from mild to wild in appearance, and a mix of fun purchases, patronage pieces from independents, and foundational models from important brands. There's no obvious typology but if I'm doing it right, people should be able to look at any individual choice I've made and conclude that it fits my personality as an enthusiast and – if I'm lucky – reflects a high level of discernment in choosing among the available options.
Courage with a touch of humility: What I'm not going to do here is to give you the long list of watches I've parted ways with as my tastes have evolved and conversations with other enthusiasts have shaped my views! I've been early to the game with many independents and some major brand watches that were coolly received at their introductions only to achieve later prominence, but I've also been willing to send pieces on to new homes when I've determined that they no longer fit.
Willingness to fall in love: When a local dealer introduced me to Parmigiani Fleurier all those years ago, I had never heard of the brand; but I found the watches irresistible and was soon wearing one. The same happened at the Geneva auctions in 2018, when I happened upon an example of the first serially produced perpetual calendar wristwatch at the preview and despite its small size and limited popularity among vintage mavens ended up taking it home. Happily, many of those love-at-first-sight pieces have become long-term keepers.
People: One of the best things about watch collecting is that it's a social hobby. I love sharing my searches for new pieces with friends and hearing about, and learning from, their perspectives.
If I consider my growing collection of Native American jewelry, the same patterns emerge. And I suppose that if I started collecting art or cars or NFTs, it wouldn't be any different.
Searching for the individual pieces you love, making tough choices about what not to buy and what to sell to afford something new, and understanding what the collective fruits of your quest say about you makes collecting much more than simply "buying stuff." I hope that your own journey is a rich and rewarding one.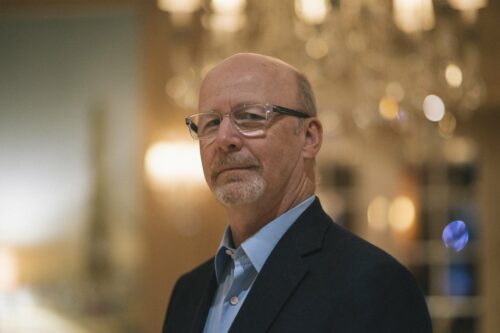 Gary Getz
Watch Collector
IG: garyg_1