Our after-sales service network
Parmigiani Fleurier recommends a full service to maintain your watch's reliable functioning and long-term performance every four to six years. Our after-sales service is dedicated to ensuring that every watch that leaves our workshops is restored to its original condition.
While the watchmakers in our international customer service department are based all around the world, they have all been trained in Fleurier and held to the strictest haute horlogerie standards. Every watchmaker has an approved certification level that guarantees their expertise and the type of complications on which they can work.
The certified Parmigiani Fleurier network is also your point of contact for any questions about your watch and offers a range of services. Repairs performed outside of these service centers will void the warranty.
Discover the steps in a full service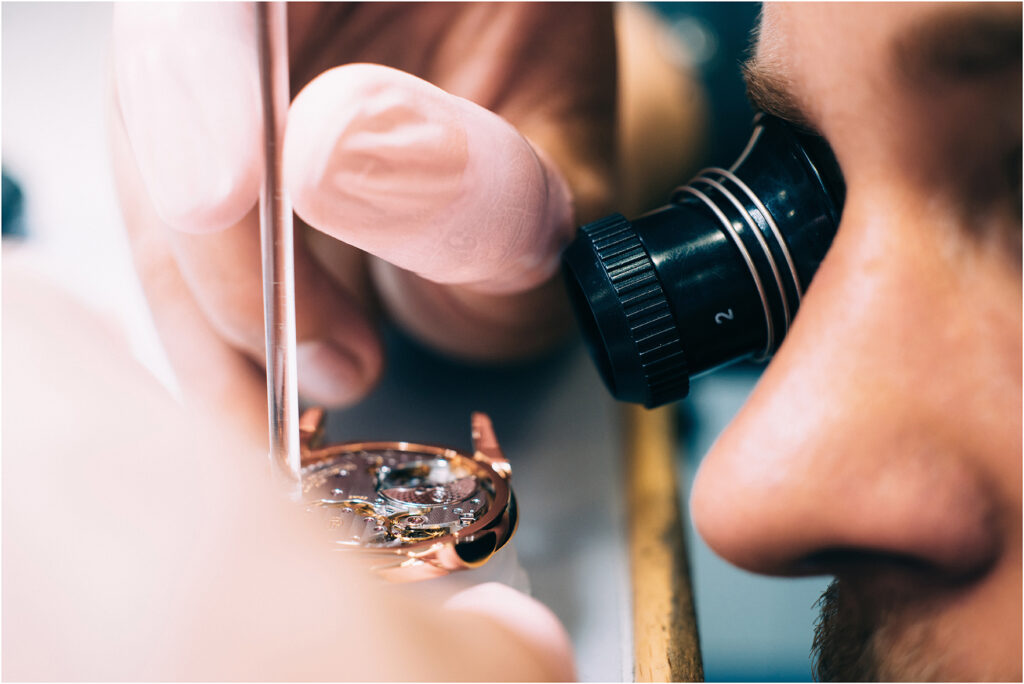 1. Identification and diagnosis
After your watch arrives at a certified Parmigiani Fleurier service center, its unique serial number will allow us to trace its history. Based on this, the watchmakers make a full diagnosis to determine the work that needs to be performed, and send the customer a detailed quote listing both essential and optional repairs.
2. Dismantling and cleaning
The movement is removed from the case and then completely disassembled. Each piece of its movement — between 150 and 750 components depending on the watch — is cleaned using a technical process that includes a series of baths and ultrasonic equipment.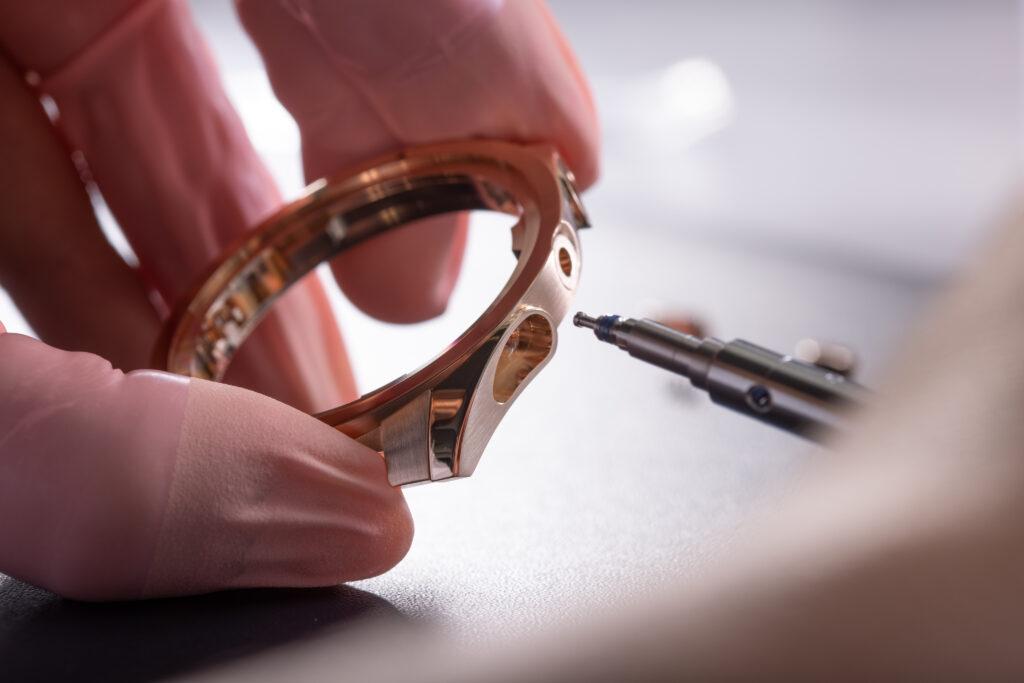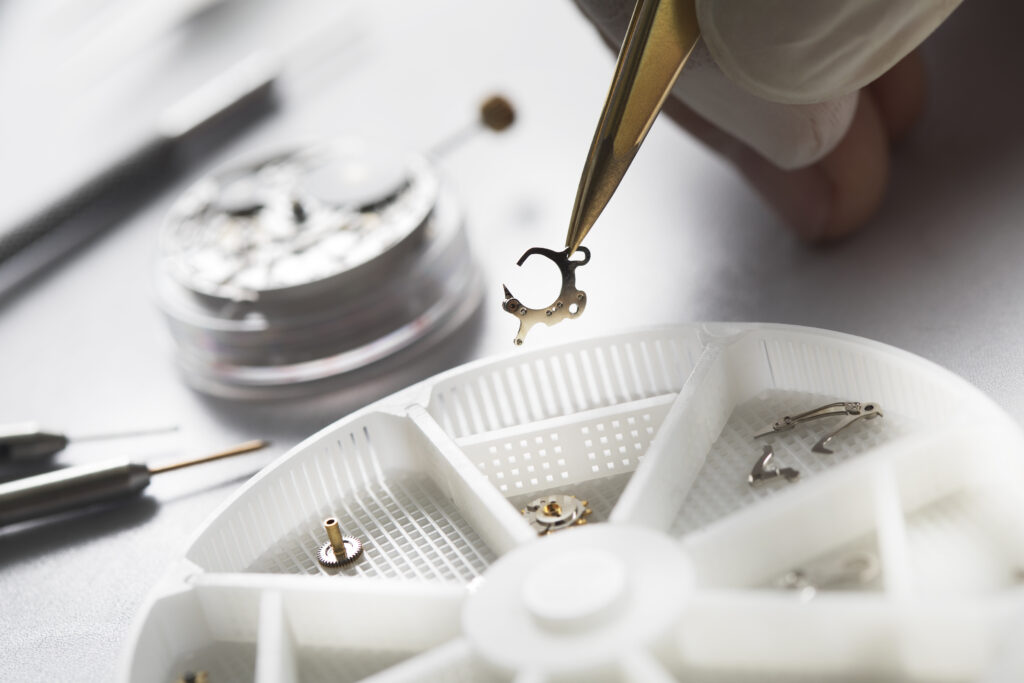 3. Inspection and replacement of components, as needed
Each movement component receives a detailed diagnostic; if necessary, components are replaced in the event of wear or if a mechanism has been improved since the last service.
Keeping your watch running in peak condition requires only a tiny amount of high-quality lubricant. Our watchmakers apply up to nine different types of oil to between 50 and 150 essential lubrication points on each movement to ensure their reliable function.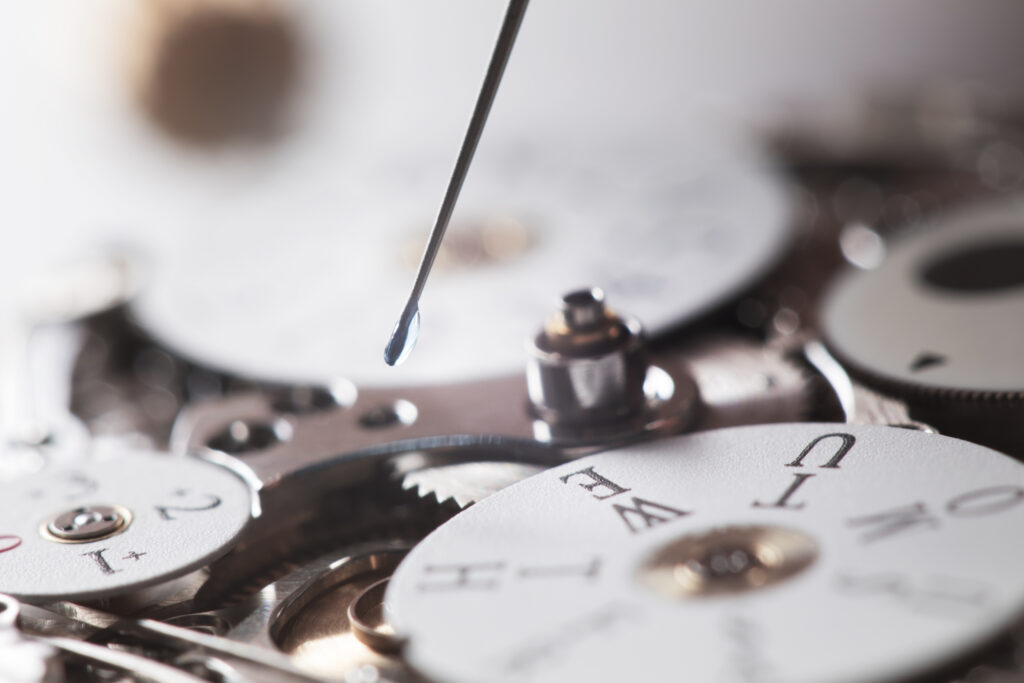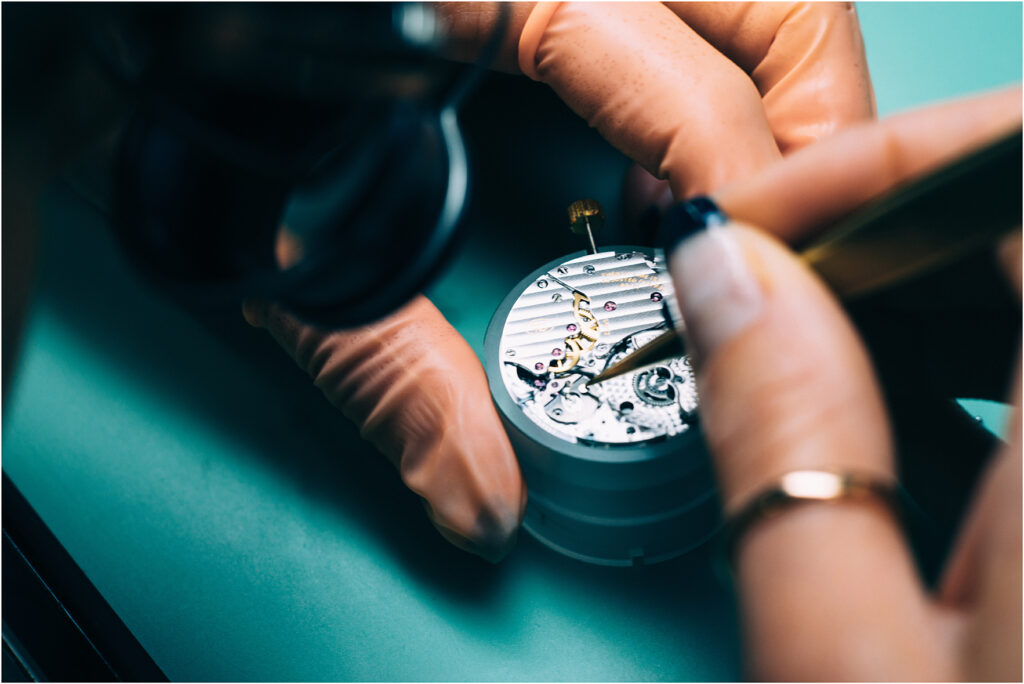 Each timepiece is meticulously reassembled and adjusted, with each step subject to strict reliability checks.
6. Reassembly and polishing
The reassembled, finely adjusted movement is carefully reinstalled in its case, which then receives all new gaskets and a final polish to restore it to its former glory.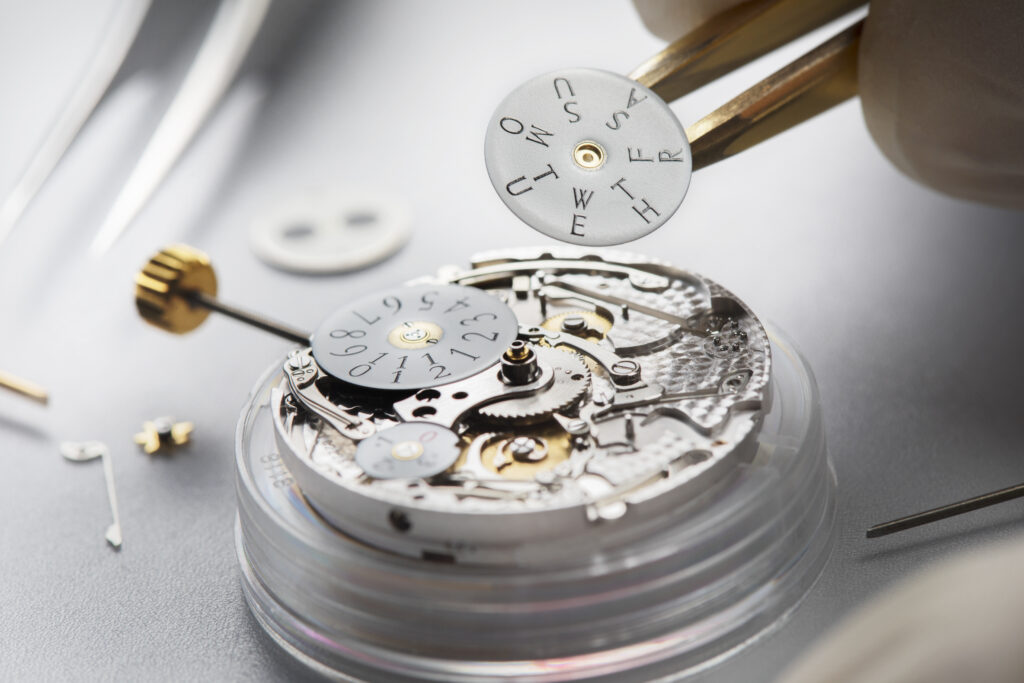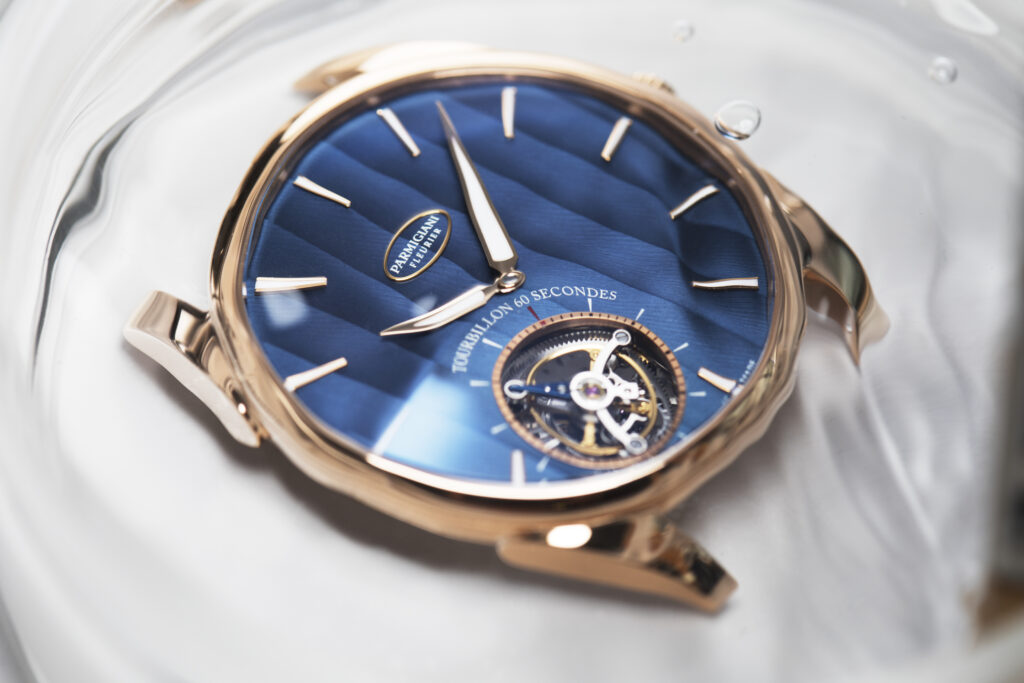 7. Water-resistance tests
After reassembly, the watch's original water resistance is verified using a high-pressure machine.
Long-term reliability is guaranteed at the end of each full service as we test all of the watch's specifications and accuracy over several additional days. The owner of the watch receives a two-year warranty extension covering the work performed.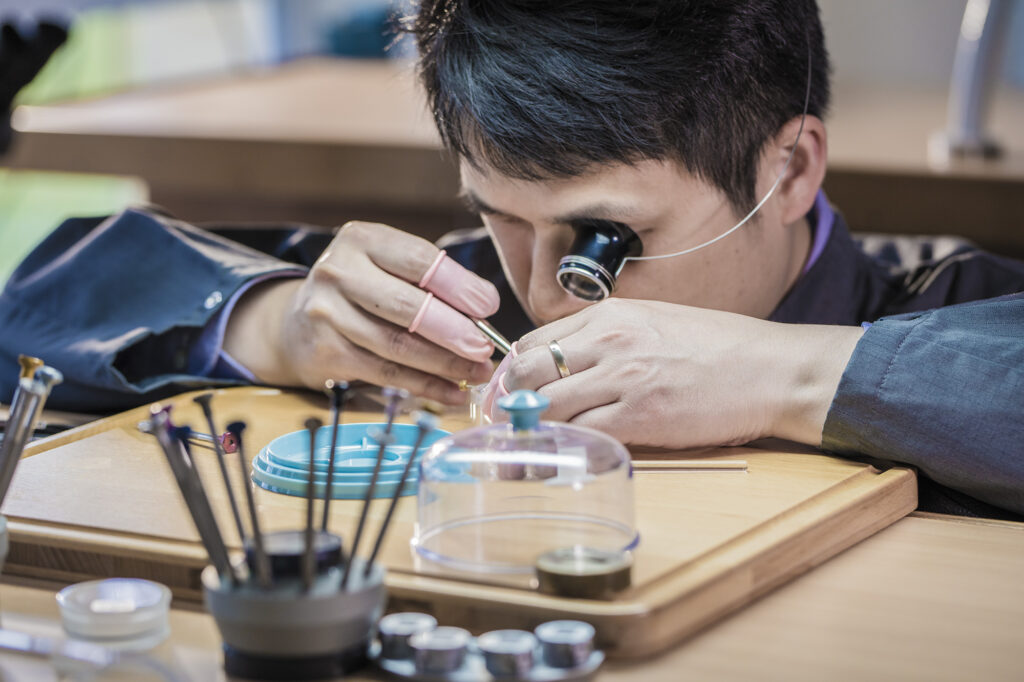 Only official retailers with specialized knowledge are authorized to sell and service a Parmigiani Fleurier watch and entrusted to guarantee its authenticity.